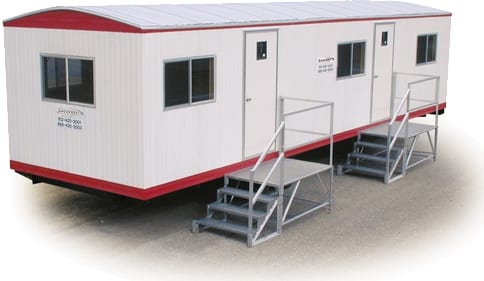 Used Construction Trailers
Buy or Rent Office Trailers

Pre-Owned But Like New

Fast Delivery

Upgrade Options

Used Job Site Trailers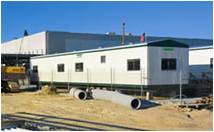 Used Construction Office Trailers For Any Job Site
US Construction Trailers is proud to offer cost-effective and affordable solutions for pre-owned construction trailers. Our vast selection from our affiliates caters to every type of business, contractor, subcontractor and more.  For those looking to fit a construction trailer into a set budget, used construction trailers can be the perfect solution for your on-site job, and the ability to customize your trailer can be a drastic improvement to overall productivity. When you contact us with interest in a used construction trailer, you'll be met with a friendly, experienced staff ready to assist you.
Our innovative mobile solutions of all sizes are fully wired, insulated, and ready to go. They're comfortable and in great working condition, and we encourage potential customers to contact us for a free quotes to compare and get the best market price.
US Construction Trailers helps you to buy used office trailers or rent used construction trailers that are top of the line; you'll be sure that they're clean and have top-notch working features before they are sold on the market. Our competitive prices from our vendors don't compromise the quality of the trailers or the service that accompanies it. Get Quote on Used Job Site Trailers Now
With a number of different floor-plans to choose from, we're confident you'll find the one that's right for you. From single-room open layouts to multi-room plans, there's no trailer we can't help you get and no budget that can't be met. Depending on your needs trailers can be fully customized and delivered to the job site equipped with conference room sets ups, showers, internet service capabilities and much more. When you rent used temporary office trailer solutions through us you'll get units that are durable and supported with great after sale customer service. Each product will meet national and state codes for building, electrical, and plumbing. Portable office trailers are available as small as 8′ x 16 and as large as 24′ x 64′ and specialized floor plans are available for most models.

Construction Office Sizes Available
8 Foot Wide Office Trailers:
8′ x 16′
8′ x 20′
8′ x 24′
8′ x 32′
10 Foot Wide Office Trailers:
10′ x 36′
10′ x 44′
10′ x 50′
12″ Foot Wide Office Trailer:
12′ x 44′
12′ x 50′
12′ x 60′
12′ x 64′
We proudly work with top experts in the used construction mobile office business offer the best products with excellent customer service, finance options, free delivery and more. So whether your looking to rent or buy used office trailers or find a used jobsite office solution we are here to help.
Request No Obligation Quotes on Previously Owned Construction Trailers Here
Used Job-Site Construction Office Trailers in These Markets: Houston-TX, New York-NY, Charlotte-NC, Miami-FL, Sacramento-CA, Memphis-TN, Columbus-OH, Los Angeles-CA, Chicago-IL, Philadelphia-PA, Phoenix-AZ, San Antonio-TX, San Diego-CA, Dallas-TX , San Jose-CA, Jacksonville-FL, Indianapolis-IN, San Francisco-CA, Austin-TX, Fort Worth-TX, Detroit-MI, Baltimore-MD, Boston-MA, Seattle-WA, Washington-DC, Nashville-TN, Denver-CO, Louisville-KY, Jefferson-KY, Milwaukee-WI, Portland-OR, Las Vegas-NV, Oklahoma City-OK, Tucson-AZ, Fresno-CA, Long Beach-CA, Kansas City-MO, Virginia Beach-VA, Atlanta-GA, Colorado Springs-CO, Omaha-NE, Raleigh-NC, Cleveland-OH, Tulsa-OK, Oakland-CA, Minneapolis-MS, Wichita-KS, Arlington-TX