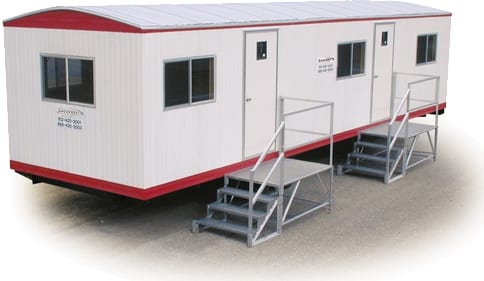 Mesa, AZ Construction Office Trailers
Construction Office Trailer Rentals

New and Used Job Site Trailers

New Construction Office Trailers

Used Job Site Trailers

Construction Trailers in Mesa, AZ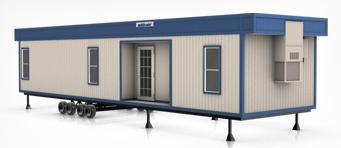 Buy or Rent New & Used Portable Construction Offices and Job Site Trailers
US Construction Trailers is proud to offer cost-effective and affordable solutions on quality job site construction office trailers in Mesa. New, used, rental, or purchases, we can help! Full line of solutions for field offices, conference rooms, and other temporary office space needs.
USCT will help you find the right office trailer for your project and help you save as much as 30% with less time and effort. Our partners and affiliates can assist with lease and finance options on any size portable office solution. Mobile office are available with HVAC connections, phone-fax-internet, carpet, ramps and much more.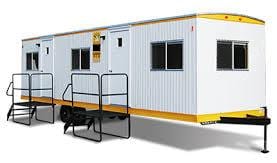 US Construction Trailers specializes in Office Trailers For Rent or if you're looking for Portable Construction Trailers for Sale we will help you find the exact product you need, only faster, and for a better price, guaranteed. Our competitive prices from our vendors don't compromise the quality of the trailers or the service that accompanies it. We are committed to helping you work more efficiently and effectively and our experience offers solutions for all industries such as healthcare, government, education, energy, disaster, and retail.
Do you require any special features for project and need expedited delivery? Here are just a few options and features that can be included in your purchase or rental. Simply tell us your needs and our suppliers will provide you with highly detailed information that perfectly matches your request.
Training & Conference Areas
Office Furniture & Partition Walls
Restrooms & Showers
Steps and Ramps
Generators
A/C & Heat
Phone, Internet, and Fax

Construction Offices in Mesa – Buy or Rent
How much space do you require for your project? The below chart is a good estimate based on the number of occupants it will house.
| | | |
| --- | --- | --- |
| Occupants | Sq. Ft. Needed | Trailer Size |
| 1-2 | 200 Square Feet | 8′ x 20′ |
| 2-3 | 300 Square Feet | 8′ x 28′ |
| 3-4 | 400 Square Feet | 10′ x 44′ |
| 4-6 | 550 Square Feet | 10′ x 44′ |
| 5-6 | 675 Square Feet | 12′ x 56′ |
| 7-10 | 900 – 1,300 Sq. Ft | 24′ x 56′ |
| 11 + | 1,500 Sq. Ft. + | Request Quote |
You can view a sample of portable job site trailers, mobile offices and temporary modular buildings or discover lease and finance options for mobile offices and modular construction buildings made specific for each unique industry. These and other related solutions are a great addition to any construction site or job-site project.
As an innovative leader in providing on-site service solutions to the residential, commercial, and industrial markets, we offer simple and fast solutions to save money on everything from modular buildings to mobile offices that will give you valuable space to run projects, review building plans, and hold business and sales meetings.
Permanent or Temporary construction office trailers – We can help!
Mesa Information:
Area Codes For Delivery: 480, 928
Counties Served: Maricopa County, Pinal County
Surrounding Arizona Cities Serviced: Gilbert-AZ, Tempe-AZ, Chandler-AZ, Scottsdale, AZ, Gold Canyon-AZ
While we offer service all across the US we are able to quickly serve these zip codes in Mesa, AZ: 85201, 85202, 85203, 85205, 85207, 85208, 85210, 85213, 85215, 85281
Mesa, AZ Resources:
http://www.city-data.com/zipmaps/Mesa-Arizona.html
http://www.mesachamberofcommerce.org/
About Mesa: When most people think of Mesa they might think of Mesa Grande Park or HoHoKam Stadium but there is much more to this city than that. For example Red Mountain Park which is over 1,100 acres of pure beauty and entertainment for the whole family. If you golf then you'll enjoy a number of their championship courses like Mesa Country Club. Also the Arizona Museum of Natural History exhibits the natural and cultural history of the Southwestern United States and is open 10am to 5pm (at 53 N MacDonald, Mesa, AZ). As the city is the 38th largest US city you'll find plenty of reasons to open a business or move the area. If your business needs a mobile office or portable building solution then USCT will be there when you need us.
Mobile Office Solutions