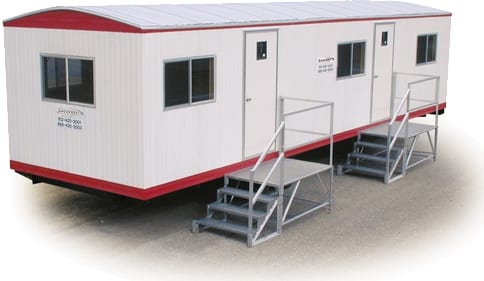 Louisville, KY Used Construction Office Trailers
-Construction Office Trailer Rentals
-Used Job Site Trailers
-Used Construction Office Trailers
-Finance Options

Construction Trailers in Louisville, KY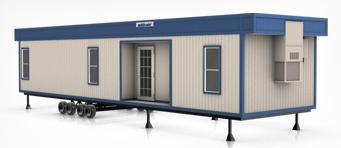 Buy or Rent Preowned Portable Construction Offices and Job Site Trailers
US Construction Trailers is proud to offer cost-effective and affordable solutions on quality job site construction office trailers in Louisville. Used, rental, or purchases, we can help! Full line of solutions for field offices, conference rooms, and other temporary office space needs.
USCT will help you find the right office trailer for your project and help you save as much as 30% with less time and effort. Our partners and affiliates can assist with lease and finance options on any size portable office solution. Mobile office are available with HVAC connections, phone-fax-internet, carpet, ramps and much more.

Construction Offices in Louisville – Buy or Rent
How much space do you require for your project? The below chart is a good estimate based on the number of occupants it will house.
| | | |
| --- | --- | --- |
| Occupants | Sq. Ft. Needed | Trailer Size |
| 1-2 | 200 Square Feet | 8′ x 20′ |
| 2-3 | 300 Square Feet | 8′ x 28′ |
| 3-4 | 400 Square Feet | 10′ x 44′ |
| 4-6 | 550 Square Feet | 10′ x 44′ |
| 5-6 | 675 Square Feet | 12′ x 56′ |
| 7-10 | 900 – 1,300 Sq. Ft | 24′ x 56′ |
| 11 + | 1,500 Sq. Ft. + | Request Quote |
Construction Trailer Buying Advice
You can view a sample of portable job site trailers, mobile offices and temporary modular buildings or discover lease and finance options for mobile offices and modular construction buildings made specific for each unique industry. These and other related solutions are a great addition to any construction site or job-site project.
Do you run a business that operates in Louisville, Kentucky? Have you been trying to make the most out of the space on your job site?
If so, then we suggest finding used construction trailers that can make your job site more productive. You'll be able to keep an eye on your team's tasks and move your office wherever it needs to be based on your projects.
With our knowledge of mobile offices, you can learn how to make the most out of your trailer and stay on track with your objectives.
Here is everything you need to know when buying used construction trailers in Louisville.
1. Fitting Your Budget
The first thing you need to understand when buying trailers is how it will affect your current budget. Those who only need a used mobile office for a certain period or have other spending plans are better off leasing a trailer.
However, if you plan on using the trailer for at least three years, then buying the trailer is the way to go. We also advise looking at trailers to buy if you need an office that you can customize and add certain features for objectives.
2. Flexibility in Use
One of the benefits of used portable office trailers is the variety of uses you have for them. The main purpose is as an office where you can look through reports on sales, projects, and finances while your team takes care of the hard work outside.
The trailer can also serve as a meeting place for your employees about completing tasks and clients about establishing partnerships. If your trailer has enough space, you can also use it as a hangout spot for your team for lunch and breaks.
3. Mobility
Used construction trailers also give you the chance to set up your office wherever you want. Whether your job site is in a city or close to the outdoors, you can set up right feet or yards away from the rest of your team.
This makes it easier for you to answer any questions your employees might have or assist in case of an emergency. You can also move your team to another location in case the weather changes and the job site becomes dangerous.
4. Setup
One factor that you need to consider when looking at used job trailers for sales is how you plan to set it up. The amount of time you plan to keep the trailer in one location will determine how much money you need to spend.
You won't need as much equipment if you only plan to keep the office at the site for a day or two. In other cases, you'll need a foundation, custom or skirting steps, hidden anchors, desks, and ramps for a semi-permanent setup.
5. Chances to Save Money
With a used mobile office, you have a variety of opportunities to save money for your business. One is by avoiding having to rent out a building for your office that may cost more, depending on how long you would need it.
You can also keep more money in your pocket through less transportation between locations. Since your office is at the site, you can save money on gas and tolls that would have been spent driving to and from a traditional office.
Find Used Construction Trailers in Louisville
The amount of money you spend on used construction trailers will depend on your budget and how you plan to use it.
However, with proper planning, you can enjoy a comfortable and productive office close to your team and achieve your company's goals.
For more of our mobile office expertise, check out our guides today to make the most out of your job sites.