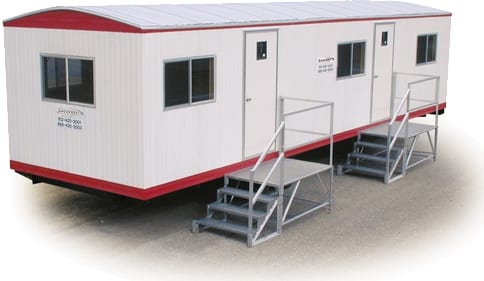 Albuquerque, NM Used Construction Office Trailers
-Construction Office Trailer Rentals
-Used Job Site Trailers
-Used Construction Office Trailers
-Finance Options

Construction Trailers in Albuquerque, NM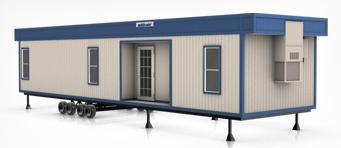 Buy or Rent Preowned Portable Construction Offices and Job Site Trailers
US Construction Trailers is proud to offer cost-effective and affordable solutions on quality job site construction office trailers in Albuquerque. Used, rental, or purchases, we can help! Full line of solutions for field offices, conference rooms, and other temporary office space needs.
USCT will help you find the right office trailer for your project and help you save as much as 30% with less time and effort. Our partners and affiliates can assist with lease and finance options on any size portable office solution. Mobile office are available with HVAC connections, phone-fax-internet, carpet, ramps and much more.

Construction Offices in Albuquerque – Buy or Rent
How much space do you require for your project? The below chart is a good estimate based on the number of occupants it will house.
| | | |
| --- | --- | --- |
| Occupants | Sq. Ft. Needed | Trailer Size |
| 1-2 | 200 Square Feet | 8′ x 20′ |
| 2-3 | 300 Square Feet | 8′ x 28′ |
| 3-4 | 400 Square Feet | 10′ x 44′ |
| 4-6 | 550 Square Feet | 10′ x 44′ |
| 5-6 | 675 Square Feet | 12′ x 56′ |
| 7-10 | 900 – 1,300 Sq. Ft | 24′ x 56′ |
| 11 + | 1,500 Sq. Ft. + | Request Quote |
Construction Trailer Buying Advice
Did you know that the construction industry in the United States employed 10.7 million people in 2017? Are you one of those people? If you are in construction it's likely that you know the importance of having a construction trailer on your job site.
Construction trailers are an important aspect of a construction site. Your project will go much more smoothly if you have the space you need. Keep reading to learn how to buy used construction trailers in Albuquerque.
Construction Trailer Uses and Amenities
What are you looking for in a construction trailer? Mobile office trailers in Albuquerque come with a range of amenities for you to choose from. Some of the amenities that are offered in our used construction trailers are:
Heat and air conditioning
Cable & wiring
Ramps,
Awnings
Furnishings
Construction trailers come in a variety of sizes for you to choose from. If you're looking for more space consider buying or renting a larger unit. Our trailers come in the following sizes for your job site:
8' x 20' Office Trailers
10' x 44' Office Trailers
12' x 56' Office Trailers
24' x 56' Office Trailers
The size you need depends on the size of your crew, your budget, and the space you have on your project site.
Should You Rent or Buy Used Construction Trailers?
It can be a difficult decision to decide if you are going to rent or buy a construction trailer. Both options have pros and cons, but it's up to you to decide which payment plan fits your needs and budget.
The cost for a rental construction trailer can range anywhere from $200 to $500 a month and it could cost between $15,000 to $50,000 to buy your own trailer. These are very different numbers and price ranges to consider.
Remember that the newer and bigger the construction trailer is, the more expensive it will likely be. Make sure you know your budget and stick to it when selecting which purchase option is right for you.
When to Buy a New Construction Trailer in Albuquerque
Are you wondering when you should buy a new construction trailer versus a used one? Consider what you value in a trailer and if there are used options that may work for you.
A new construction trailer will be more expensive than a used one. But sometimes that investment is worth it. It's estimated that the construction industry is expected to grow 4.5 percent through 2020.
Many used trailers are refurbished which makes them like new in many aspects. A refurbished trailer may be close enough to new for your needs. Be sure to look at refurbished trailers in person before purchasing in order to make sure that it is in the right shape for your needs.
Rent or Buy Used Construction Trailers Today
Are you ready to rent or buy one of our used construction trailers? At Office Trailer Sales we are ready to give you fast quotes on new and used construction office trailers. We help with:
Mobile Office Rentals
Free Delivery
Used Construction Trailers
New Purchases
Sales & Financing
Guaranteed Best Price
Contact us today to buy or rent a construction trailer to use at your next job site.